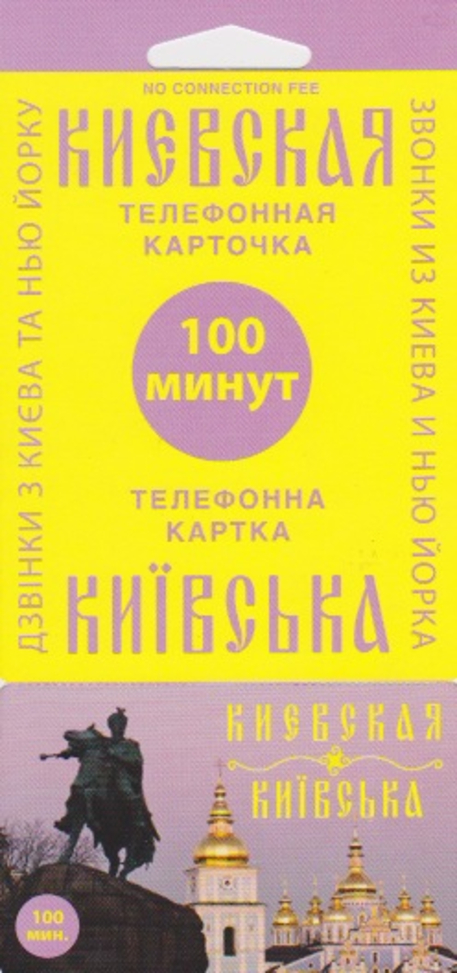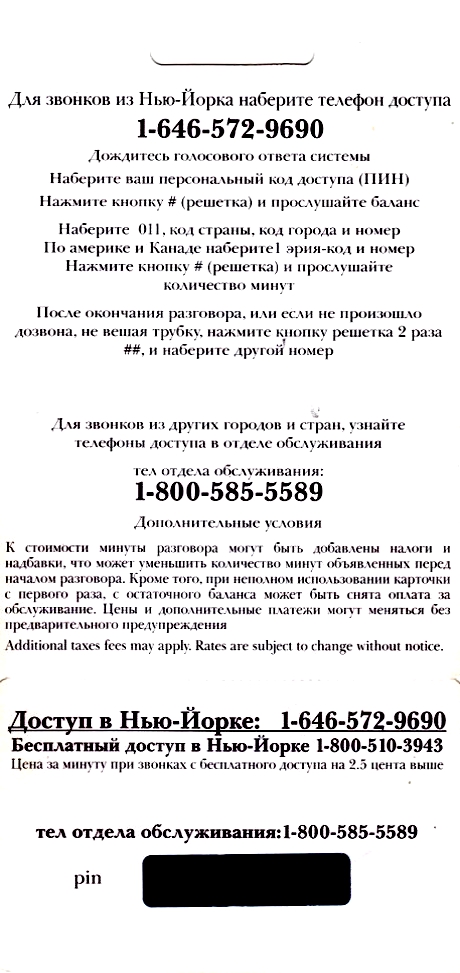 Phone card Kievskaya $5.
Phone card Ukraine.
Access Number: (646) 572-9690
Customer Service: (917) 793-0048

Ukraine-

80 min

Kiev-

100 min

Mobile-

80 min
Buy New PIN by phone: (718) 928-6537,
доб.  11-11

Distribution: (646) 361-2281
Cheap rates around the world.

You will get your new pin code (PIN) 24/7 on your PayPal email address within few minutes after the payment. If you haven't received an e-mail with a PIN, please check your SPAM-folder.