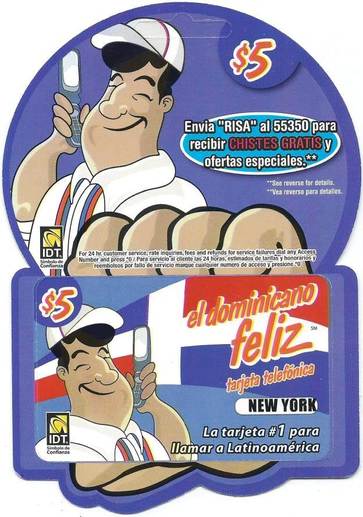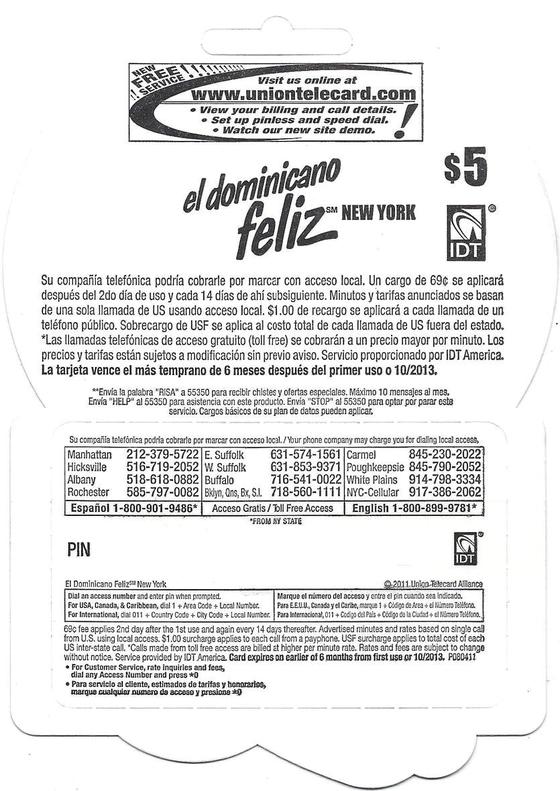 Phone card El Dominicano Feliz $5.

Phone card Dominican Republic.
Access Number: (917) 386-2062, (516) 719-2052.
Toll Free Access Number: (800) 899-9781, (800) 901-9486
Dominican Republic-

Santo Domingo-

Mobile-
You will get your new pin code (PIN) 24/7 on your PayPal email address within few minutes after the payment. If you haven't received an e-mail with a PIN, please check your SPAM-folder.